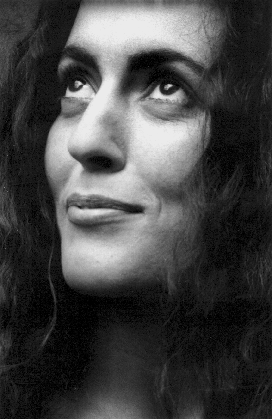 Born in Coimbra in 1969,
Reggina Pessoa
graduates at the Oporto University of Fine Arts. In 1992 begins working in Filmógrafo, where she collaborates as an animator. In 1999 animates and directs her first author film
"A Noite" (The Night)
, engraving in plaster plates and won 9 awards.
In 2005 animates and directs her second short animation film
"Tragic Story with Happy Ending"
, whose project received 3 prizes in Annecy "Espace Projects" 2001. and recently won 26 awards including: Spécial Jury Award Cinanima'05, the CNC'06 Quality Award, the Best Animation award at Granada'06, the Special Jury Award at Anifest Trebon'06, the Grand Prix at SICAF'06, the Grand Prix at Annecy'06, the Prize Best of Section at Melbourne '06, Nominee for the Cartoon d'Or 2006 – Europe, The Special International Jury Prize Hiroshima'06, the Grand Prix at Mecal'06 and a prize at AniMadrid'06.
She wanted to be drawer, designer and animator since she was a child as she said:
" I lived in the countryside in a small village near Coimbra until I was 17 years old. My entire universe was rural. We didn't have television, which was very boring…but in retrospect, thinking things over, maybe it saved me. We read and listen to our elders telling stories.
My uncle used to draw on the walls and on the doors of my grandmother's home, with pieces of coal. Seeing my uncle drawing on the walls gave us a sense of freedom because we didn't have paper and pencils but we always had walls and doors – maybe this stayed with me unconsciously because know, much later, it's already the second film that I'm making in engraving technique..."