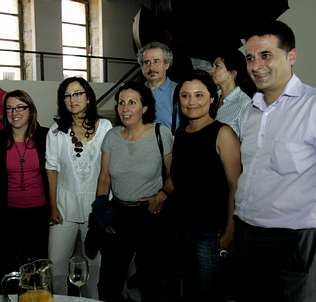 Today marks the official opening of the
Film and Video Days of Galicia (Xociviga)
at 9.00 p.m. with a cellebration at the
Auditorium of O Carballiño
featured by the actress
Camila Bossa
.
Before the cellebration is held at night, throughout the day, there are several events. Amongst them is the official welcome of the
Councillor for Education and Culture Maria Asuncion Rivero Hermida
, who greeted and encouraged participants in the course of university extension "
A muller na encrucillada do audiovisual (The woman looking forward the audiovisual world).
"
This workshop course will run until tomorrow night and will offer
conferences and round tables
which analyzed the presence of women in the audiovisual world, from the interpretative point of view and in the faces of writers, directors, technics and producers. The course has been presented at noon by the
director of the Institute for Women, Laura Seara
, in an integrated course in a special section devoted to film festival, aimed to women. There will be feature films, documentaries and short films made by women and also
a tribute to the Uruguayan filmmaker Manane Rodriguez
.